Yes, ANOTHER day at the beach...I mean, we DO live in Hawaii! We went with our neighbor and some of her friends to Ko'Olina, a resort on the Leeward side of the island (the west side). The resort has 4 man-made "lagoons and is AWESOME for kids since the waves don't get very big at all! We had a lot of fun!
Mom, are you sure it's ok?
Austin with Kaleb (he's 9 months old and has SLIMMED down some
since getting on solids! He was a 100% breastfed baby!
Do we have a future surfer??? Waiting on the "waves!"
What a cutie!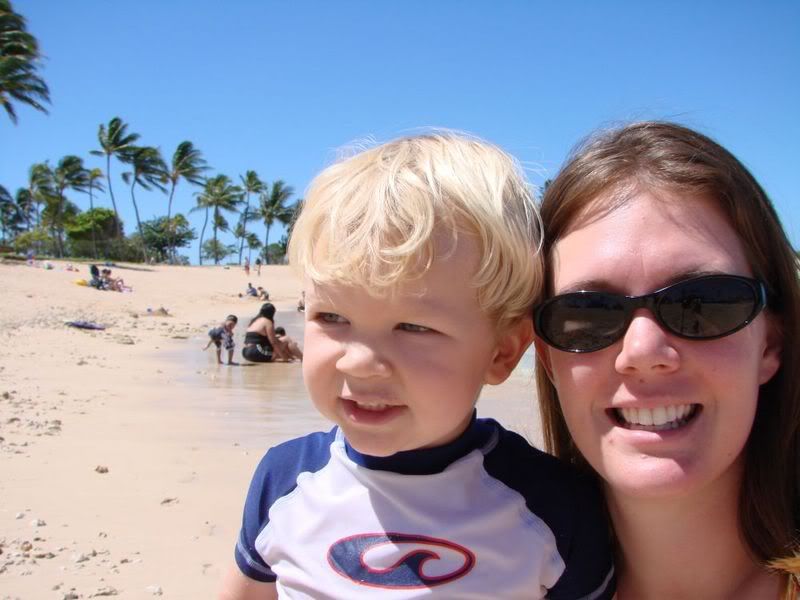 One of those "let's hold the camera and take our own picture" pictures!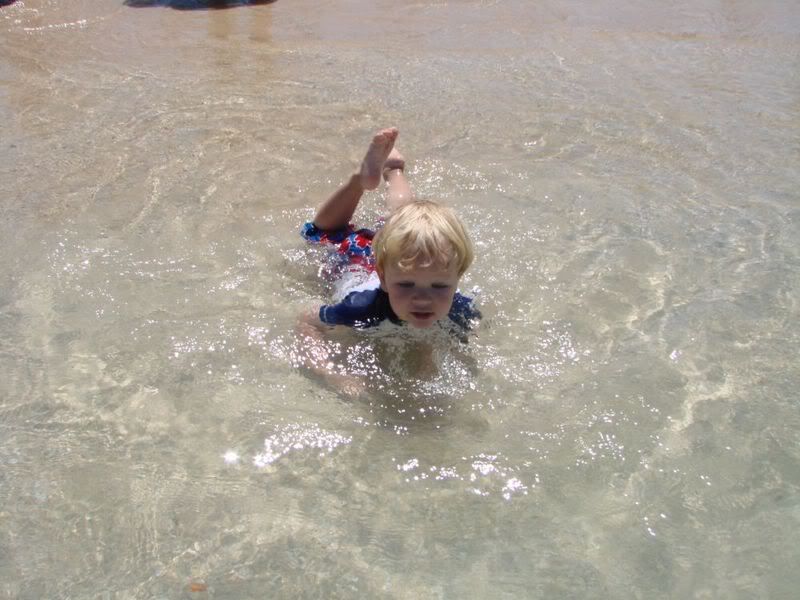 Look Mom! I'm swimming!