There is a place on North Shore that you can only get to with a four wheel drive vehicle...at least part of the way! The last little bit is a walk, but is definitely worth the energy to see! Kaena Point....the western most point on the island of Oahu is one of the last intact dune ecosystems in the main Hawaiian Islands. It is the nesting site of Laysan Albatross as well as a great site to see Hawaiian Monk Seals (a picture below). We usually just go out to the part of Kaena Point where you can 4 Wheel drive through mud and find a couple of secluded beaches. However, our main focus of this trip was to walk out to the Nature Preserve and see what we find. A little folklore...Hawaiians believed that it was a jumping-off point into the otherworld for souls of the recently dead.
Brian driving through the rough terrain
Where we stopped at the end of the driving trail....we have to walk from here...

Picture of the Jeep where we stopped...
This is the trail we are walking on....

The Albatross birds I talked about above...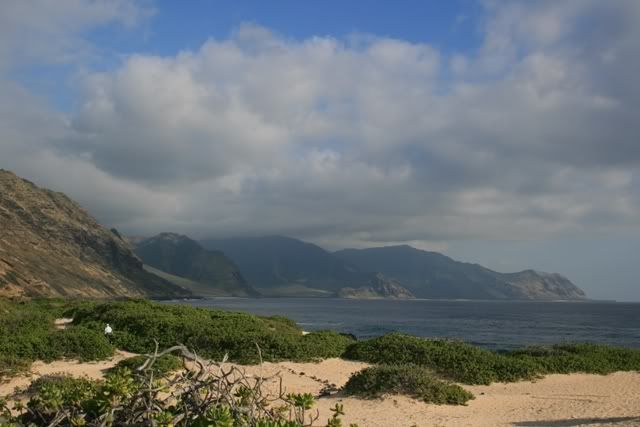 A veiw of the western side of the island toward Waieanae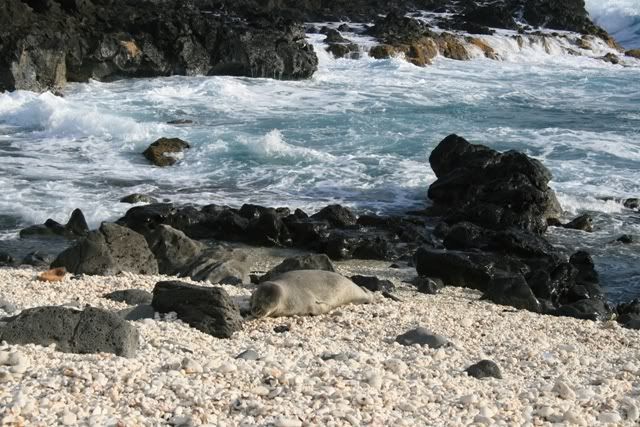 A Hawaiian Monk Seal on the beach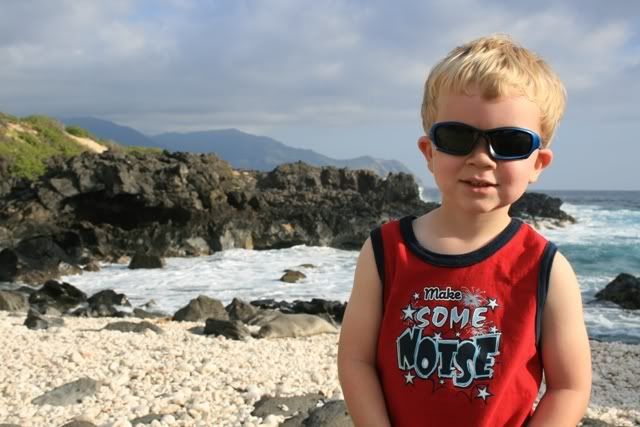 Austin in front of the seal