When our family went on vacation in November, my mom had a great idea to get family portraits taken while we were in Missouri. She got everything set up with a photographer that was new to our town. I actually went to school with her and am VERY happy that St. Clair finally has a wonderful photographer in town now! She was excellent with Austin and the biggest bonus was that she had an awesome John Deere Tractor for Austin to take pictures with. So, here they are...the pictures that I have needed to get up on the blog, but haven't until now....
Family with the Grandparents
4 Generations on one side
4 Generations on another side
Our little family

Another Family Picture...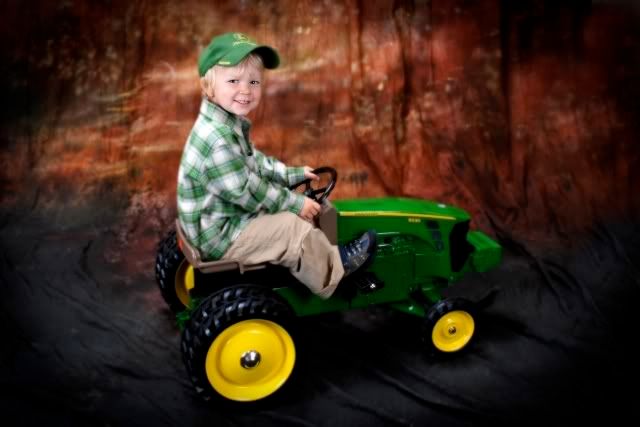 Austin looks like a true 'country boy' in these pictures....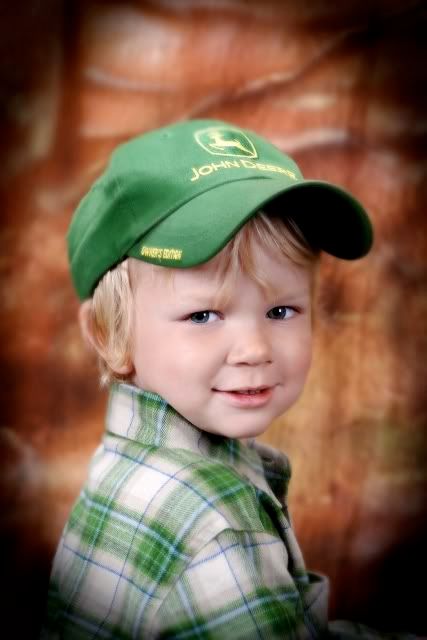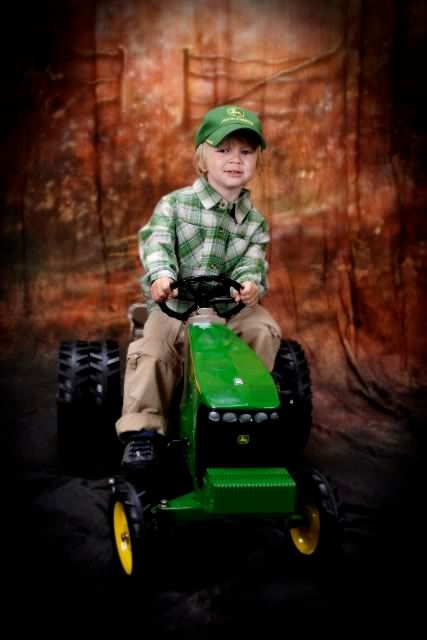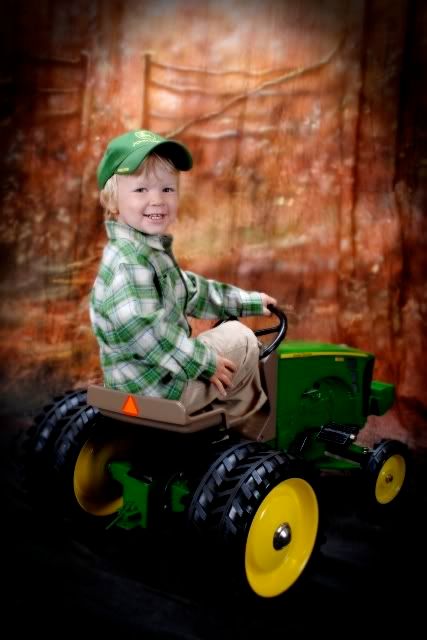 He had a BLAST taking the pictures with the tractor....