After leaving Disney World, we flew to Missouri to visit family there! Austin did a great job on yet another flight!
Austin loves being out in the country. He would play outside all day long if the weather was good. Papa has a tractor and Austin just absolutely loves this! No matter where we are, if this boy sees a tractor, he points it out and says, "Look, Papa's tractor!!!" This applies to even those riding lawn mowers that he sees people using.
We also had Thanksgiving in St. Clair and got to visit with the Todisman side of the family. We had a lot of fun visiting Nana and Papa and Aunt Amanda, Uncle Jimmy and the rest of the family in St. Clair.
Austin and Papa on the tractor
Austin and Aunt Manda...they were outside playing in the leaves.
Papa and Austin playing around.
Nana and Austin making Mommy's birthday cake.
Austin and Nana playing with the water at the Magic House
Playing with Papa again...that IS what Grandparents are for, right?!?!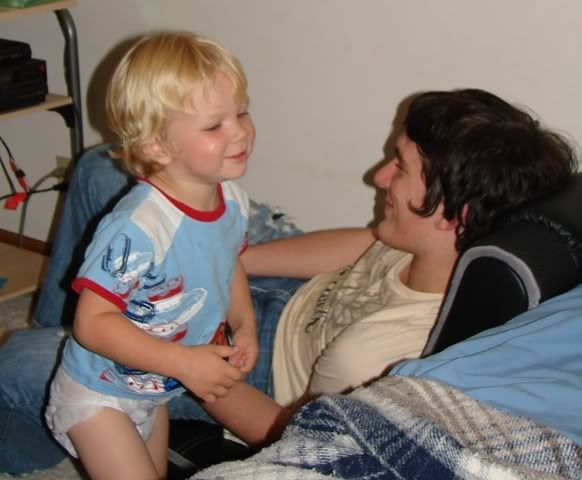 Uncle Jimmy tickling Austin before bedtime!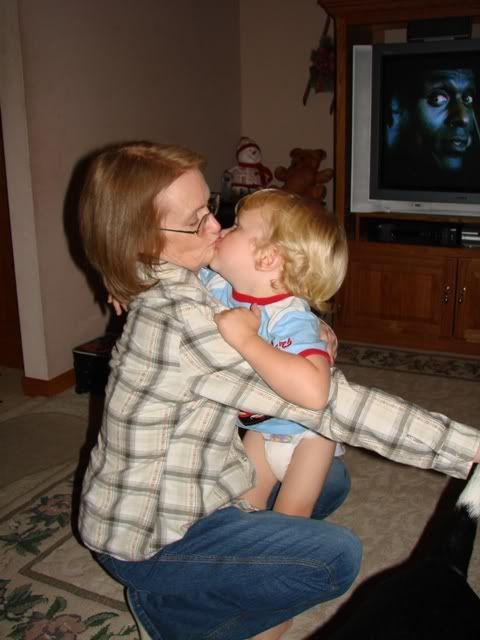 A last kiss before bedtime for Nana....