While in Missouri, we went out to Dittmer to visit Grandpa and Great-Grandma Frede. I'm not kidding when I say that Austin is a country boy. It turned out to be a GREAT day and we were able to be outside most of the time while visiting. Austin had a great time seeing his Grandpa and I know Grandpa had a great time seeing Austin.
While we were there, Austin got to pet the horses that live there and he even rearranged Grandma's lawn ornaments. I think we all got a kick out of him when he saw two frogs in two different places and decided that just wasn't right. He took the smaller frog and put it next to the big frog and said that the baby frog needed to be by his mommy.
A hug before we leave.
Grandma gets a kiss too.
Feeding the horses some grass.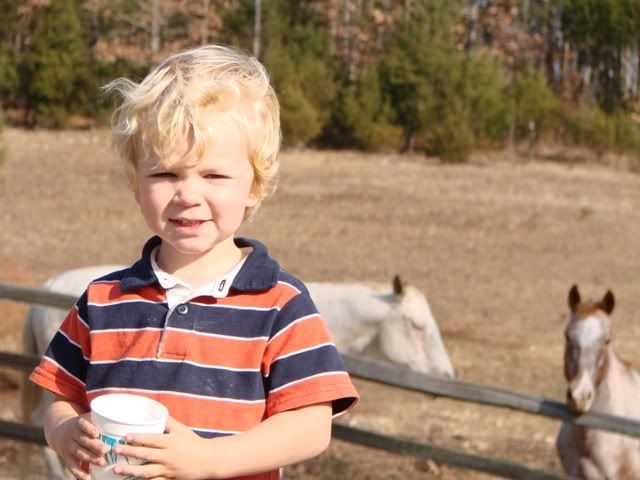 Right before we left...had to get one more picture with the horses.